Device Settings – Cash Drawer
Instructions – Cash Drawer
Step 1 – Tick to enable/use a cash drawer.
Step 2 – Select USB for USB port connection or
Step 3 – Select Serial Port for Serial port connection.
Step 4 – Select the Port number (if using serial port).
Step 5 – Select Kick Out from Printer for the drawer to printer connection.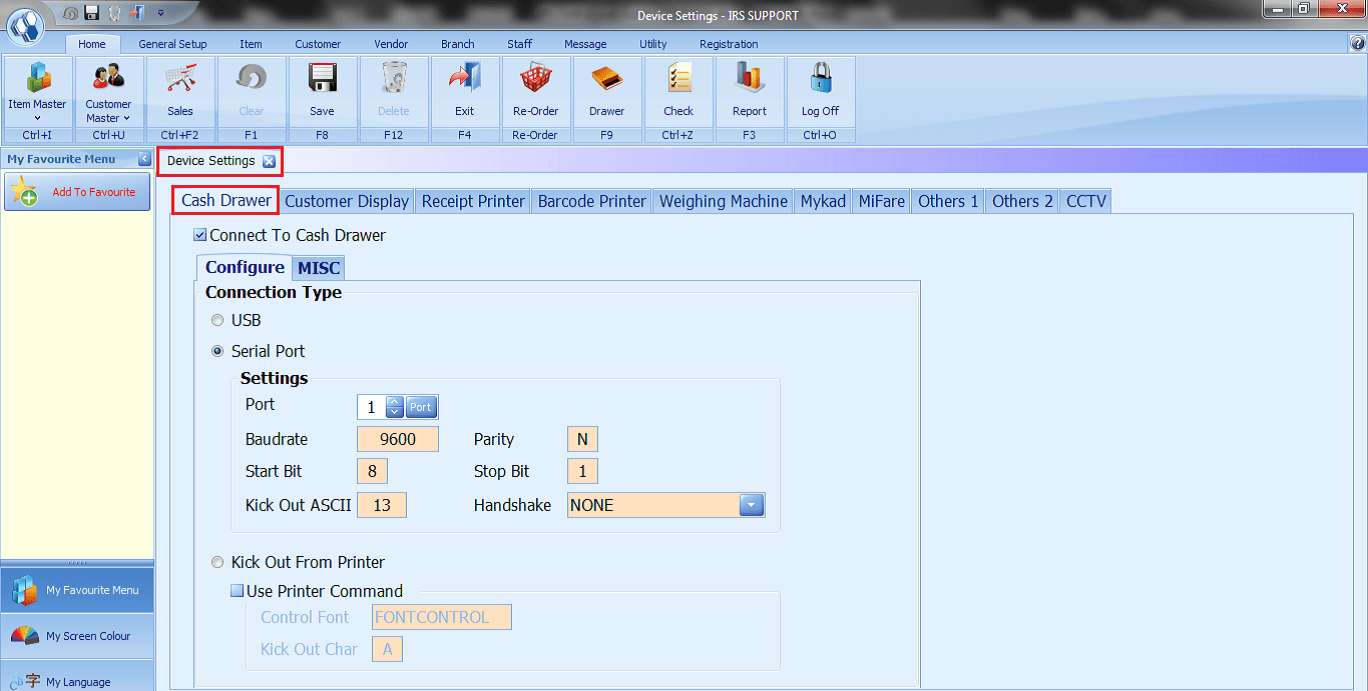 Share Link: https://www.irs-software.com/faqwd/device-settings-cash-drawer/
Was this answer helpful ?
Yes
/
No
BACK TO BLOG PAGE