about
#1 POS System  In Malaysia
IRS Software provides the latest, reliable POS System solution and IT technology to organize, grow and promote a business. Since 2002, their comprehensive yet affordable solution is designed to meet the needs of a variety of businesses in a multitude of industries, including retail and wholesale, food and beverage among others.
IRS Software has solution such as Multi-Store Management System, Restaurant POS System for café, steamboat restaurant, Japanese restaurant, Chinese restaurant, Kiosk, Pub, Cafeteria, Kopitiam, Coffeehouse, Pub, Bubble tea business and etc, meanwhile we do supply POS System for hardware stores, beauty salons, pet shops, accessory shops, bookstores, stationery stores, boutiques, laundries, organic shops, music schools, optical shops, souvenir shops, photograph shops, camera shops, motor shops, tea houses, handphone shops, vegetable, fruit stores, florists, toy shops and etc.
In addition to POS system functionality, there is an inventory management system which helps to order based on stock levels and selling rate. This will make sure that the store will never to run out of popular items. Along with this is a vendor management system that provides better communication between the user and suppliers. A loyalty or membership program can reward loyal customers while boosting sales.
Besides software, IRS Software also provides barcode scanners, cash drawers, thermal printers,  Card Reader, Retail IT Equipment, and other business equipment. Good customer support is often a decisive factor in selecting POS systems in Malaysia. IRS Software offers after-hours telephone support, installation assistance, and training.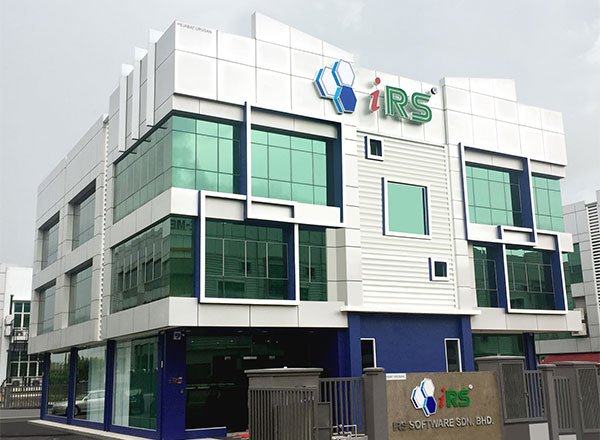 VISION
To be world No.1 Retail Software Solution Platform.
MISSION
Ease Your Business Ease Your Life.
Over
100

 Dealers