Hardware
Receipt Printer – POS Hardware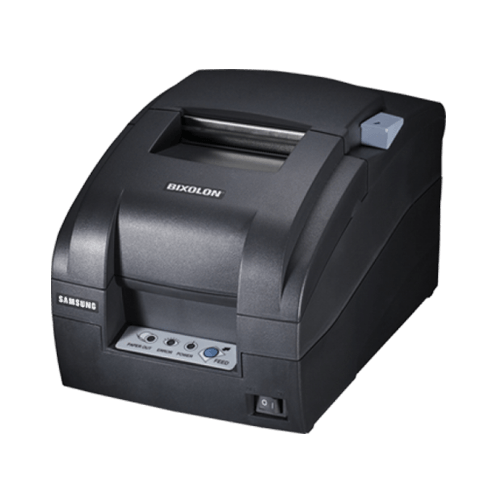 Kitchen Receipt Printer
The SRP-275II – Kitchen Receipt Printer is optimized for high-speed so customer receipts allowing kitchen orders print faster and quieter than ever. More than 5.1 lines per second printing speed and an integrated graphics memory produce receipts in the shortest time without delaying customers or guests. With an average performance of 18 million rows without failure, this printer gives you all reliability you need for long-term use and the auto-cutter for the SRP-275II is also guaranteed up to 1.5 million cuts with easy paper-jam removal. For maximum efficiency, the SRP-275II offers easy paper loading to easily change the paper with one-hand.
Thermal Receipt Printer – ZY901
Customer satisfaction is important in businesses and it significantly improves by using a thermal receipt printer. Efficiency is another advantage of the ZY901 thermal receipt printer because it ensures good quality printouts. Labels are more legible and provide a lasting output for it eliminates smudges which is evident for printed inks that may fade easily over time. Also, thermal printing has shown that it can be weather resistant to it can last a long time even with extreme temperatures. Another feature of the thermal printer which makes them advantageous is mobility. They are lightweight and are easy to carry around and bring the thermal receipt printer to different locations. They do not consume a lot of space at home or in the office and the good thing about them is that they are easy to use and operate. them is that they are easy to use and operate.