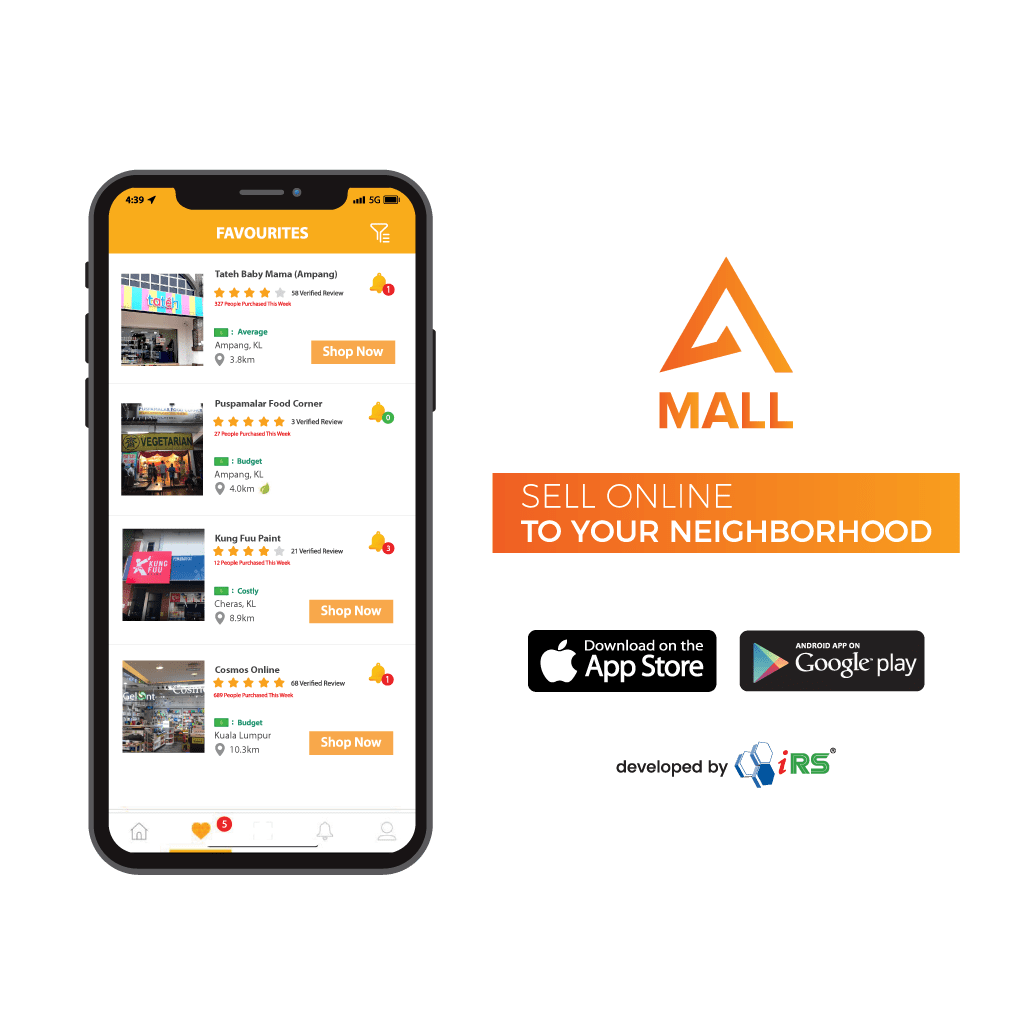 Purchase Goods from Nearest or Preferred Merchants
Alaya Mall is an app or navigator that allowed our merchants to bring their business online whereby it ready link up with Alaya Cloud Software and IRS POS System. 
Everyone knows during Covid-19 period, all retail owner was suffering and looking for an alternative way to earn more income to solve the cash-flow problem. That's why IRS Software was ready to launch this app to help our merchants in Malaysia to boost up their sales with our one-stop-solution platform – Alaya.
Your customer will able to check Parcel Tracking Progress and latest notification from the merchant (once you assigned their shop as your favorite) through the app when your Alaya or IRS POS system integrated with Alaya Mall.
And no worries if you have a bundle of items need to upload inside Alaya Mall as our tools will simplify the flow to make your life easier, just a few buttons and you're ready to go and sell online.
 * Alaya POS / IRS POS will automatically generate the invoice and update the stock quantity.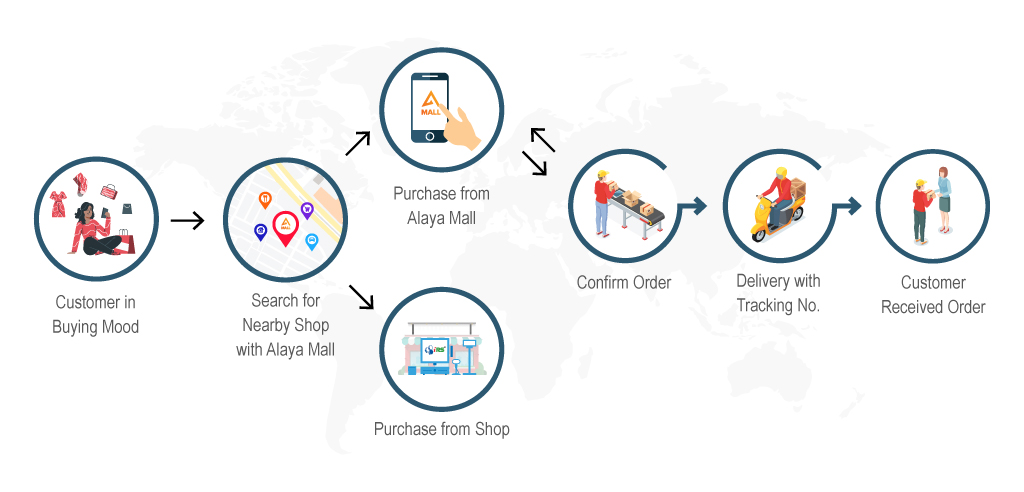 PAYMENT GATEWAY AND DELIVERY SERVICE SOLUTION
* Worry-free seeking for payment and delivery services as we cover you everything you need