Maintaining Transactional Data for Account Payable Posting
Account Payable > AP Invoice
The Account Payable invoice is the document into which account payable enter the vendor's invoice information and sets up the payment.
To Add AP Invoice
1. Choose Account Payable > AP invoice.
2. Listing of Existing AP invoice.
3. Select Company.
4. Click Add / Edit.
5. Enter / Edit AP Invoice Detail.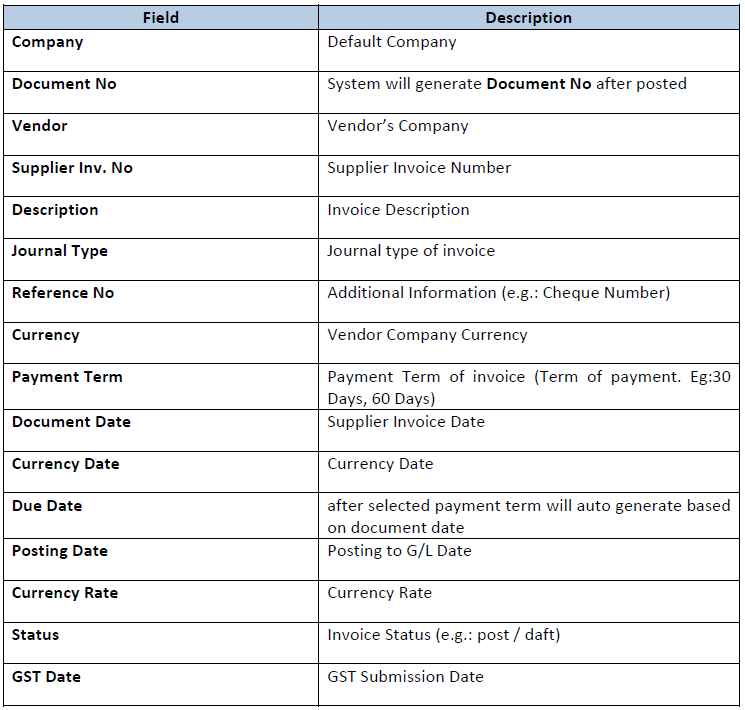 To Delete AP Invoice
Was this answer helpful ?
Yes
/
No
BACK TO BLOG PAGE