Defining Journal Type
Setting > Journal Type
In this section, Journal Type is used for classification for the following entry screen:-

– A/P Entry or Purchase Entry

– A/R Entry or Sales Entry

– Journal Entry

– Payment Mode

Journal Type allows the user(s) to select and filter journal entries based on the same type of business transaction.
User (s) will have the flexibility to add Journal Type, for an example, if a company would like to segregate the Company Sales to either Normal Sales or Project Sales.
As a user(s) issue an A/R Invoice, they have the option to select either Sales or Project Sales for the particular Sales Transaction.
To Add/Edit Journal Type
1. Choose Setting > Journal Type.
2. Click Add/Edit.
3. Enter/Edit Code and Description and Apply to which Entry Screen or Payment Mode. (Yellow field is Mandatory)
4. Click Save.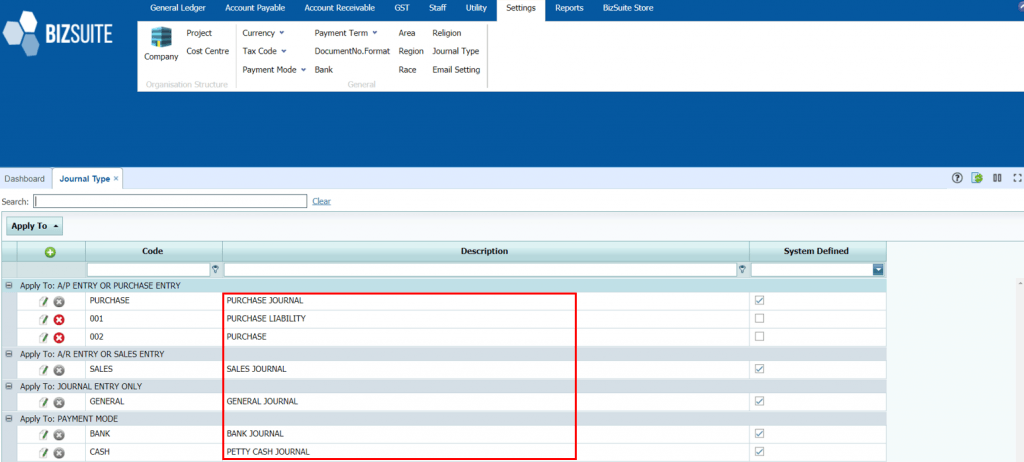 Was this answer helpful ?
Yes
/
No
BACK TO BLOG PAGE