Defining Document Number Format
Setting – Document No.Format
It is a legal requirement in some countries that the numbering of certain documents issued by companies must follow specific rules determined by the legal authorities.
The official document number is used in documents like invoices issued to end customers as well as presented to the tax authorities. These official numbers are usually in a format defined explicitly by the respective governments or controlling authorities and can consist of number and letter.
However, in IRS Business Suite you can also use this functionality to configure the document number format to provide your company with a more flexible document numbering than the standard one.
To Edit Default Document No. Format
1. Choose Settings > Document No. Format.
2. Select Company.
3. Click Edit button in document default format.
4. Enter relevant details.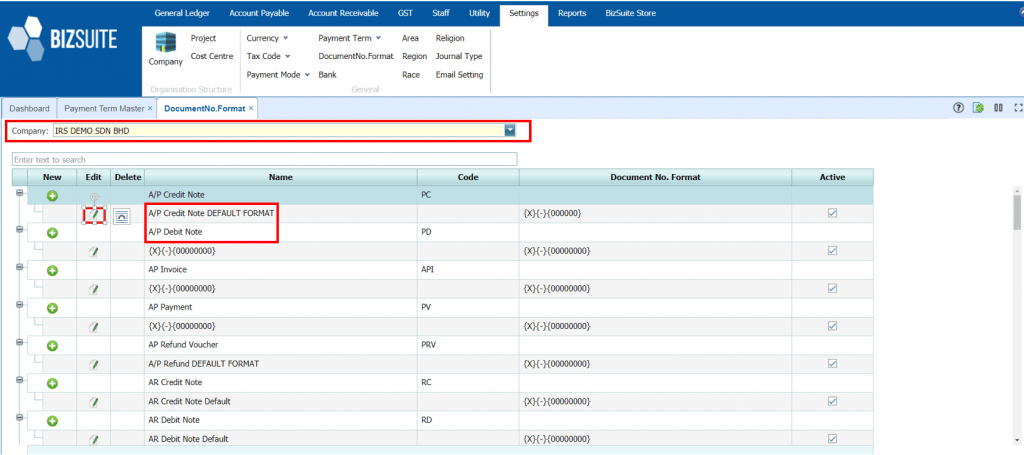 Edit Default Format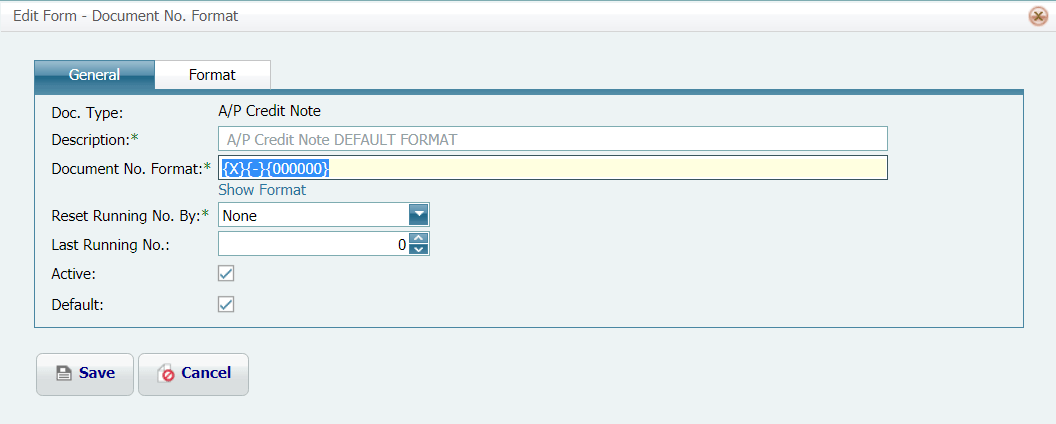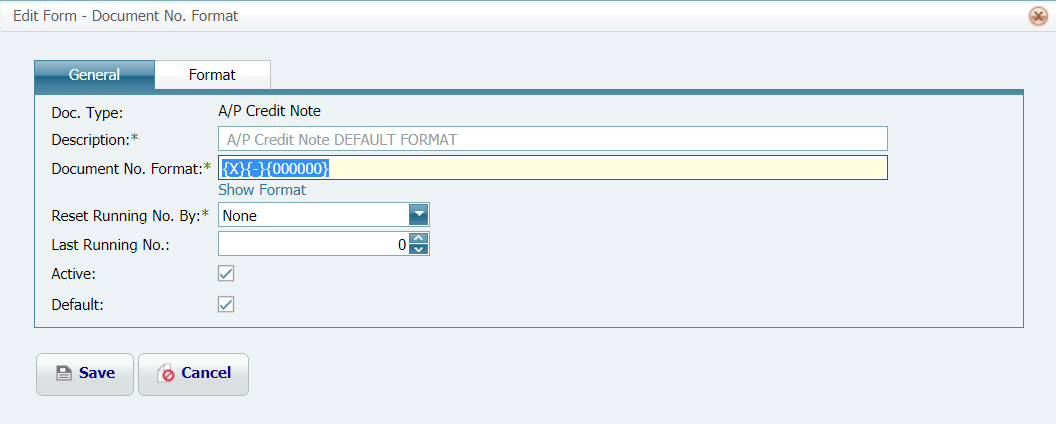 Format of Code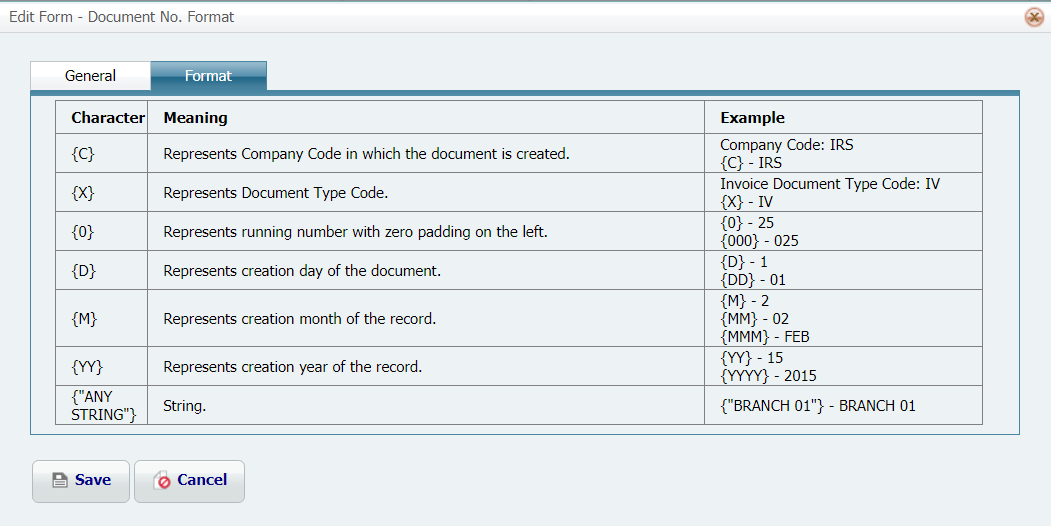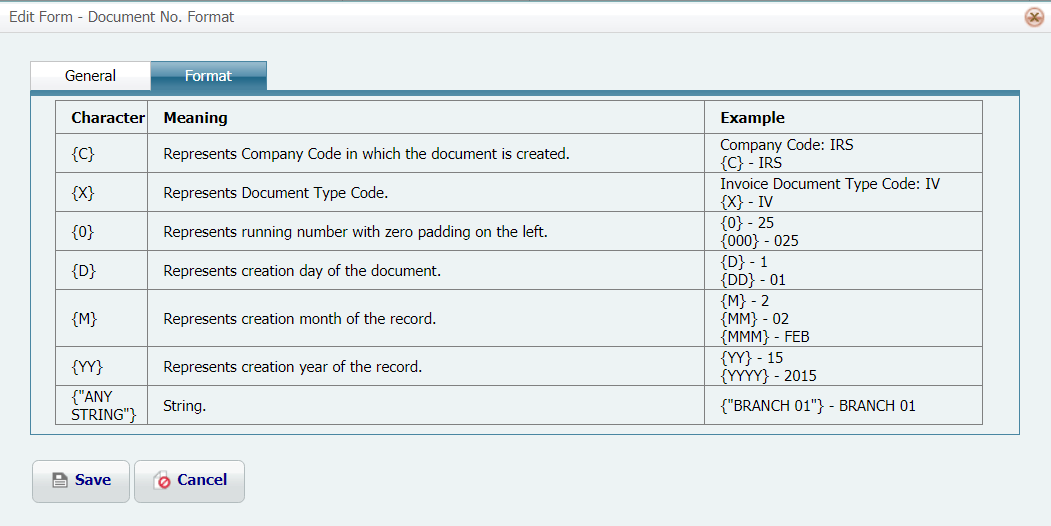 Was this answer helpful ?
Yes
/
No
BACK TO BLOG PAGE