Defining Bank
Setting – Bank
Bank is a master to configure all the bank information. First of all, we have to create Bank master record at the country level.
We can use this bank master record for maintaining the account and do the necessary business transactions for the company.
We can create the Bank Master record separately and use it as per requirement of different companies.
To Add / Edit Bank
1. Choose Settings > Bank.
2. Select the country firs, then click Add or Edit.
3. Enter Country Code and Name (yellow field is mandatory).
4. Click Save.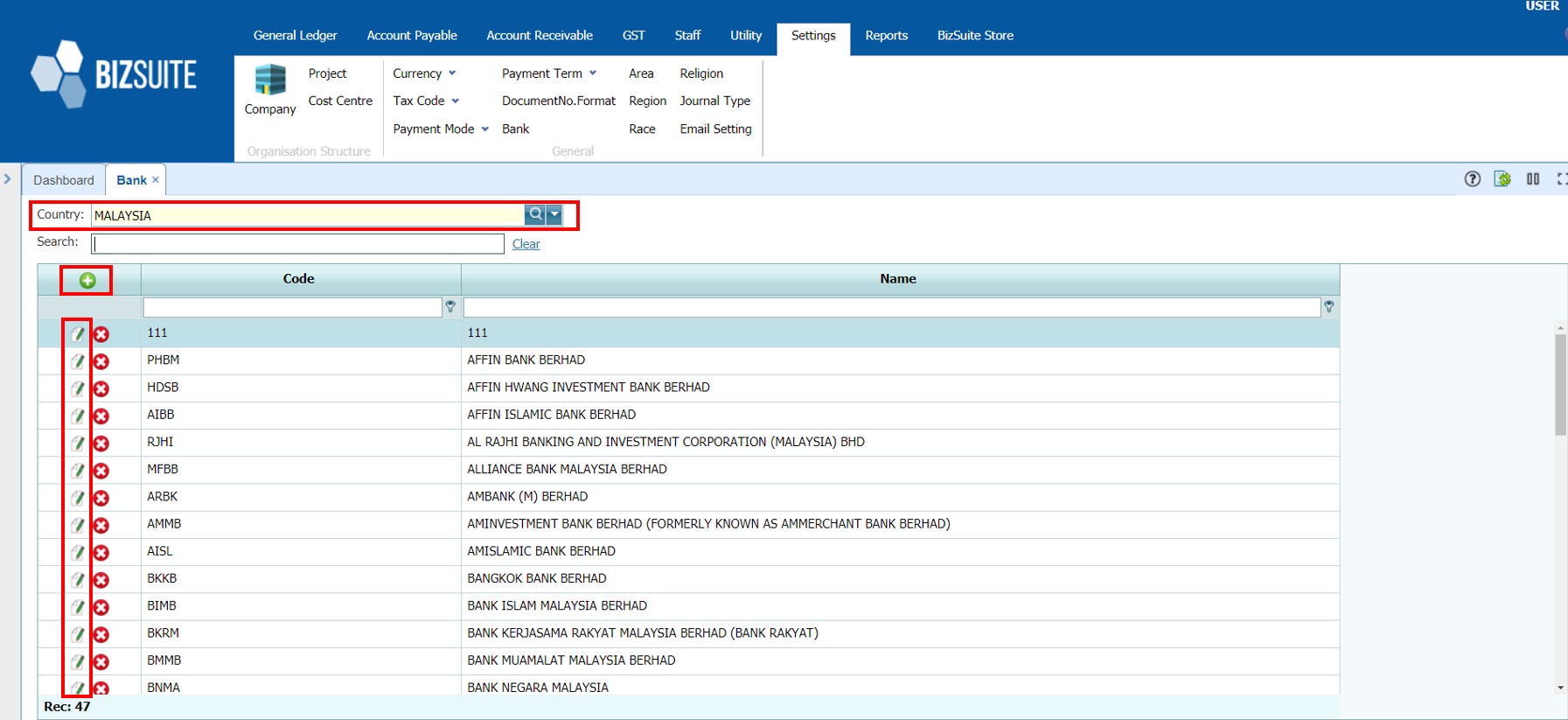 To Delete Bank
1. Choose Settings > Bank.
2. Click Delete button to delete a Bank.
3. Select Yes or No.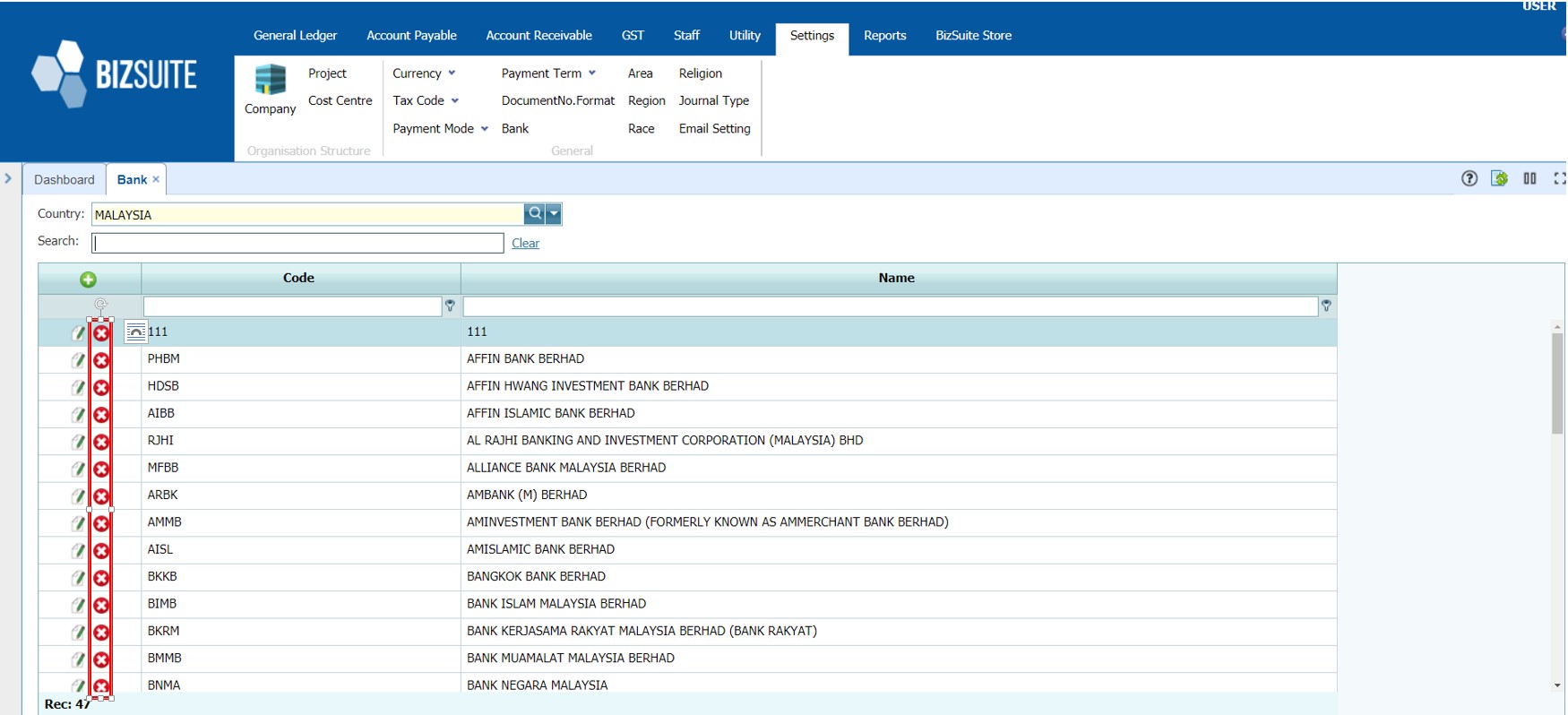 Was this answer helpful ?
Yes
/
No
BACK TO BLOG PAGE