Defining Account Determination
General Ledger > Account Determination
Account Determination is the key used to assign the specific account type (e.g. Retained Earnings/ Input Tax/ Output Tax/ Opening Stock/ Closing Store and Balance Stock) to the Control Account in General Ledger.
To Assign Account Determination
1. Choose General Ledger > Account Determination.
2. Choose General Tap and Inventory Tap.
3. Click Edit.
4. Search GL Control Account in Account No. field.
5. Click Save.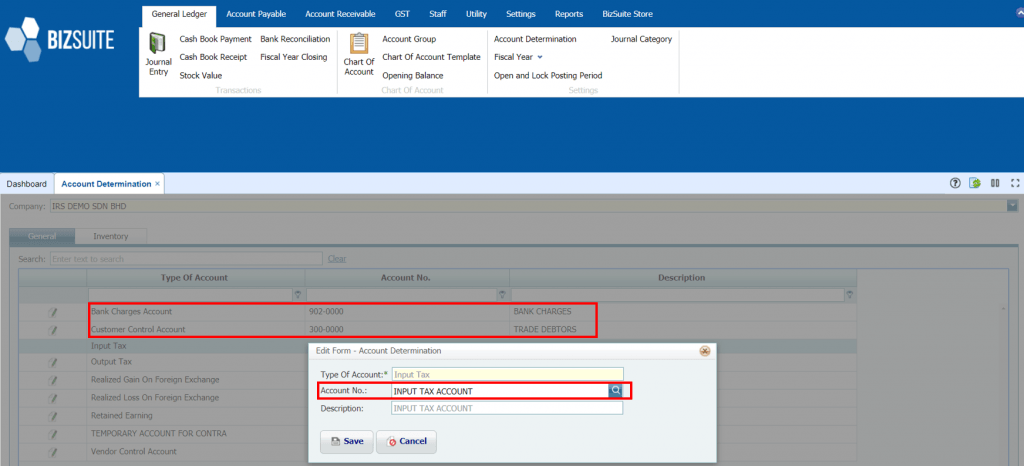 Was this answer helpful ?
Yes
/
No
BACK TO BLOG PAGE