about
Point Of Sales (POS) System Supplier In Malaysia
Established in 2002, IRS Software Sdn. Bhd. is a business software development company in Malaysia with a main focus in Point Of Sale systems. We have developed and delivered some of the most effective and easy-to-use solutions to our customers from different sectors. We provide various business IT solutions such as Cloud-Based Software, Point Of Sale System and F&B System to our clients.
As a well-known POS system supplier in Malaysia, IRS Software Sdn. Bhd. has the most diversified customer base due to its great features, effectiveness, easy-to-use yet cost-effective software. IRS lives up to its name as a professional software development company, hence quality assurance is vital for our software and services, especially for Point Of Sale systems.
IRS Software Sdn. Bhd. continues to develop and improve on software and services to ensure customer satisfaction and to gain customers' long-term support and trust. We look forward to serving you better as a leading POS system supplier in Malaysia.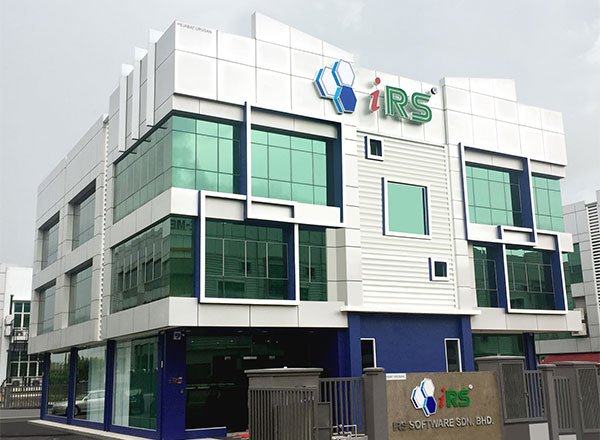 VISION
To be the World No.1 Business Software Solutions.
MISSION
We are passionate to innovate unique and quality software solution to improve our client's businesses. We care, respect, and recognize our team effort and provide them with career development opportunity. We create a work-life balance and a harmonious working environment and we are fully committed and always consider the interest of shareholder wealth as a measure of our success.
Over
100

 Dealers