Hardware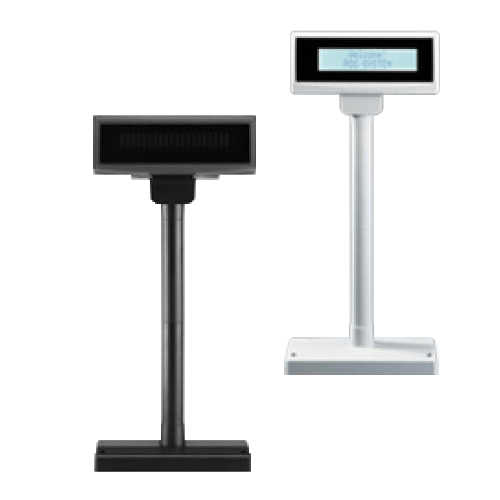 Customer Display VFD FV 2029
EC offers clients a choice between Liquid Crystal Display (LCD) with LED backlight and Vacuum Fluorescent Display (VFD). Each model allows for easy programming with escape sequence commands and features adjustable display height, display swivel and tilt.
Data Collection Clipherlab Portable Terminal CPT-8000
The CPT8000 is a pocket-sized portable terminal with built-in barcode scanner, backlit graphic display and 21 key backlit keypad. The terminal is fully programmable in 'BASIC' or 'C', or via the 8000AG Application Generator, and incorporates 1MB program memory and 2MB for data, making it suitable for a wide range of data collection applications.